Bienvenido(a)
Congratulations on taking the first step toward supporting yourself !
During difficult times, keeping your mental health and emotional well-being is more important than ever! Don't let problematic situations or your symptoms get worse, while you wait until "things change," "things improve, or "life gets back to what it was. Take action! Take the step and let us help you!
Call today! 303-317-6265.
Visit Our Seasonal Reduced Rates ' Page !( Click here)
It is not healthy, nor helpful, ignoring ,postponing or struggling on your own with unpleasant and debilitating conditions and emotional states such as excessive anxiety, depression, grief, uncontrollable panic attacks, childhood and past adverse experiences; or difficulty adapting to change and experiencing excessive stress; recurrent marital conflicts, uncontrolled anger or jealousy, generalized mistrust, hopelessness, or recurrent negative intrusive thoughts, or problematic behaviors and addictions, such as alcohol or drugs misuse to "feel better"; or recurring to pornography , gambling, video-gaming, or the like, to "distract" from your problems.
Your Mental and Emotional Stability and Well-being, can't wait. Let us help you! Call Us! 303-317-6265.
IN 2023 WE CONTINUE TO BE HERE FOR YOU. YOU ARE NOT ALONE!
Take care of yourself and your loved ones!
Our Priority is to support the Mental / Emotional Health of our Patients. This includes, providing In- Person services and Phone or Video Appointments, from the Safety and comfort of your home, with the add-on Benefit of offering Seasonal Reduced Rates for Video and Telephone services 10%, -20%! Call: (303) 317-6265.
Our Mission
" Bilingual -Bicultural /Spanish Psychology Services and Solutions in the Heart of the Latino Community, with the Latino Community in the Heart" YB.
As you navigate difficult times, Dr. Yolanda Barrera and her team are here for you!
What we Offer
We continue to support and strengthen the Mental health and emotional well-being of Latinos in the U.S. and in Colorado; within an atmosphere of Professional Collaboration, Cultural Sensitivity and Reliable Support, our Bilingual-Spanish Mental Health Latino services, will help you find the solutions you are searching for.
We can help Individuals, Couples, Families, and Organizations improve their mental/emotional well-being, enhance their ability to engage in more rewarding interpersonal relationships, and empower them with the necessary tools to have a more productive and fulfilling life.
What we Do
We provide high quality Bilingual , Bicultural English/Spanish In-Person and Video Services and Solutions (by Video or by Phone) to meet your needs.

Our Bilingual/Spanish services range from providing Spanish / Bilingual Counseling / Therapy and Coaching for adults, children, couples and families, doing Bilingual Psychological Evaluations for your/your clients' applications to Immigration, Parenting Consultations and Trainings, Workshops and Courses for Individuals, Families and Organizations and Latino Cultural Competence Consultation and more.
Find out more by speaking to a specialist today at (303) 317-6265. If we are busy helping others, please leave us a message and we will get back to you within 24-hours.

How we Do It
In a comfortable and supportive atmosphere, we offer a culturally respectful, highly personalized multi-approach, tailored to each client's needs and expected goals , to help you attain the skills, and personal or collective growth you need.

Who may benefit of our services?
We effectively address the needs of:
Latino(a)/Hispanic Individuals, Couples, Families and Groups,

in quest of culturally sensitive, safe and effective support to improve their life and enhance their relationships.
Professionals
If you are a provider of Health /Mental Health/ Education/ Recreation/ Ministry /Spiritual services to Latinos.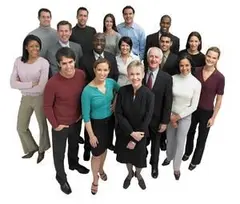 Organizations serving Latinos

Organizations striving to optimize their cultural capacity, who are working with staff , students, clients, patients, parishioners of Latino/Hispanic background.
If you are in a quest of real solutions, please contact us by filling out the form below.
You may also Schedule a free 20- minutes phone consultation. We will discuss your needs and expectations and the available services we offer to match your needs, and help you chose your next step with confidence.
If you are in need of immediate assistance please call (303) 317-6265 to schedule an urgent appointment.
"The real voyage of discovery consists not in seeking new landscapes, but in having new eyes."-M.Proust
SSL Certified Website