We recognize that seeking psychological services denotes a desire to improve one's life and commitment to investing in your health and wellbeing.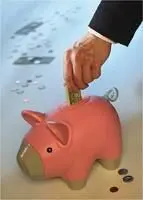 We are committed to honor your initiative:
Enjoy Our promotion Page of the month!!
Call (303) 317-6265 to make your appointment!
Reduced Fee/ Sliding Scale fee
Promotional fees are available on a seasonal/ Holidays basis.
Payment
Payment in full is due at the time of service.
In order to guarantee your privacy , wellbeing and confidentiality, we have decided to provide private pay services. We do not accept any insurance. This decision ensures the privacy of your information & Treatment , ensuring that your treatment is in your language and tailored to your culture and needs, keeping respect for your customs and traditions.
Limitations of insurance pay: many times a client seek services because he/she or a loved one is struggling with problems in relationships, lack of communication or social skills, loneliness, unexpected fears, disconnection, confusion about life direcction or best desicion to make, or simply for self-development and growth. However, insurance plans require that your therapist gives you a diagnostic label of mental disorder to authorize treatment and that may have future unwanted implications. Private pay releases you of those complications.

A receipt will be given to you when payment is received. Please retain this receipt for your income tax claims, and insurance reimbursement if applicable.
Cash and all major credit cards accepted. For anticipated payment of Initial consultation call (303) 317-6265 or if using Paypal click here.
Cancellation Policy
Since scheduling of an appointment involves the reservation of time specifically for you, if you need to cancel a scheduled week day appointment, twenty-four (24) hour advance notice is required to avoid charges and Forty-eight ( 48) hours if your appointment is on Saturday or Sunday. You will be charged for the full cost of the session if insufficient time notice is given of cancellation.
Schedule Online

Request a therapy appointment online here
Contact If you have questions?
Please contact us for further information.