When it comes to living a more fulfilling life, and having more loving and meaningful relationships, no one can ever learn too much!!
The Groups and Workshops we offer to Individuals, Couples, Families and Organizations have a Preventive, Psycho-educational approach. Call today! (303) 317-6265
General objectives :
To facilitate that participants:
Develop Knowledge & Skills in their topic or area of interest.
Grow through their experience, and the mutual support and learning that happens in group interactions.
Be able to cope more effectively with challenging situations and everyday living.
The Methodology...
We integrate a Constructivist epistemology and methodology, with Cognitive-Behavioral, Humanistic, Existential and Systemic perspectives and Techniques, within a culturally and spiritually sensitive model.
Our groups' participants will go through stages of awareness, verification and contextualization, by means of:
Individual and group dynamics / exercises.
Theoretical and Spiritual discussions.
Individual and group discussions, which would enable them to apply the learning and experience to every day life.
We offer Groups, Workshops and mini Courses in the following formats: Click on each item below for more information.
On Site Groups & Presentations
For Profesionals
Latinos & Americans: Understanding our differences.
Immigration & Adaptation: Psychosocial Influences on Latinos Mental Health.
Cultural Influences on Latino Mental Health & Treatment.
Latinos, Crisis and the Power of Spirituality.
Latino Youth Suicide Prevention.
Successful Mental Health Treatment of Latinos: Key Aspects.
Immigrants: 7 common Losses & Typical Coping Patterns.
For the General Public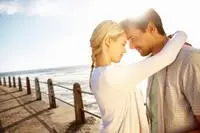 Couple Programs
El Reino de lo Nuestro©
Positive Communicatión : The Path to Understanding, Closeness and Re-Connection
Revitalizing Fun, Intimacy and Pasion.
Parents: Positive Discipline in Education
Adults & Youth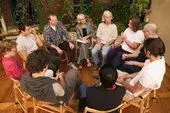 Positive Communicatión: Key to Succesful Relationships.
Preventing & Conquering Depression
Embracing my Anxiety, Managing my Stress.
Healthy Management of Grief & Loss
Managing Crisis & its Ripples.
Problem-Solving made Easy.
Building Self-Esteem, Developing Self-Trust.
How can I Forgive & Heal?
Contac us to register

If you want to register in a group/workshop, or if you have questions, please contact us directly at (303) 317-6265 , or simply fill out the form at the bottom of this page.

Online

Keeping your privacy from de comfort of your home, your office/ Job, while traveling or from your mobil, you may take advantage of our mini-courses/Webinars(1 hour), and keep up-dated on state-of-the-art mental health topics to support your mental and emotional wellness, enhance your relationships and your life .
Webinars on mental health topics and Wellness.