In person, by Phone or Online, Call Today! (303) 317-6265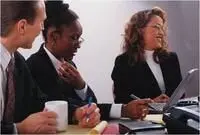 We Assist Professionals and Organizations in Metro Denver and Colorado, interested in developing or enhancing their cultural competence and Mental health knowledge.
For Professionals providing Health ,Mental Health, Education, Recreation, Vocational & Occupational services, Ministry /Spiritual services to Latinos (as) / Hispanics, who strive to provide real Latino culturally -sensitive services to their clients.
For Organizations and Institutions serving Latinos or working with staff , students, clients, patients, parishioners of Latino / Hispanic background.
We tailor our services according to our clients culture, interests, needs, their stage of development and expected goals.
If you are in a quest of real Latino Cultural and Mental Health solutions, please contact us by calling us at (303) 317-6265 or by completing the form below.